The beautiful archipelago of Indonesia is home to thousands of islands, hundreds of languages and many religions. Spanning from the edge of Malaysia across to its border with Papua New Guinea, the sheer breadth and diversity of the nation is staggering: hopping from one country to the next can feel like crossing international borders, so a trip can feel like many holidays in one.
This page is designed to help break planning a trip to Indonesia down into easy steps, with an island guide, travel inspiration and tips as to what kind of holiday might suit you. With Experience Travel Group, your holiday can be as intrepid or luxurious as you like: we have the knowledge, local partners and experience to make it happen.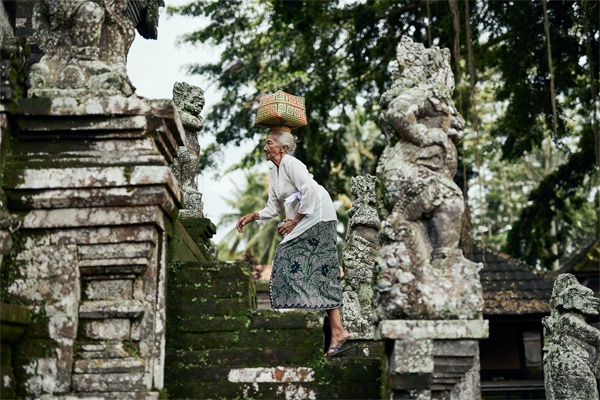 There is literally nothing that the incredible nation of Indonesia doesn't offer those passionately interested in travel, but with some 18,000 islands where do you start? These are a few of our favourite locations.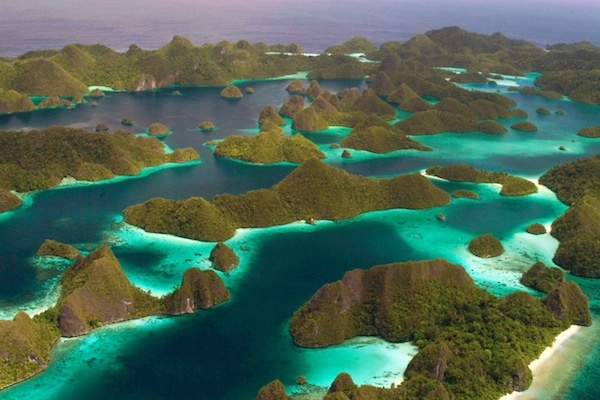 The steamy tropical rainforest of Kalimantan (Indonesian Borneo) is one of the oldest in the world and provides a natural habitat for the great orangutan. In the ancient forests and on wildlife-spotting river cruises you'll discover the great ape itself, as well as macaques, the clouded leopard, crocodiles, rare butterflies and birds.
Experience idea: orangutan feeding at Camp Leakey
Experiencing the huge cultural diversity of Sulawesi's remote tribal communities is a precious opportunity for the lucky few who make it there. Aside from the human element, Sulawesi's north coast has some of the world's best dive sites and the island's peculiar geography provides a unique habitat for wildlife ranging from rhinos to marsupials.
Holiday idea: Sulawesi and The Spice Islands
Raja Ampat consists of hundreds of mainly uninhabited islands off the coast of West Papua that can be explored on a charter sailboat cruise. The scenery in this last frontier is breathtaking and the diving is arguably the best in the world, with incredible coral, marine life and abundant tropical fish.
Accomodation suggestion: Set sail on the Tiger Blue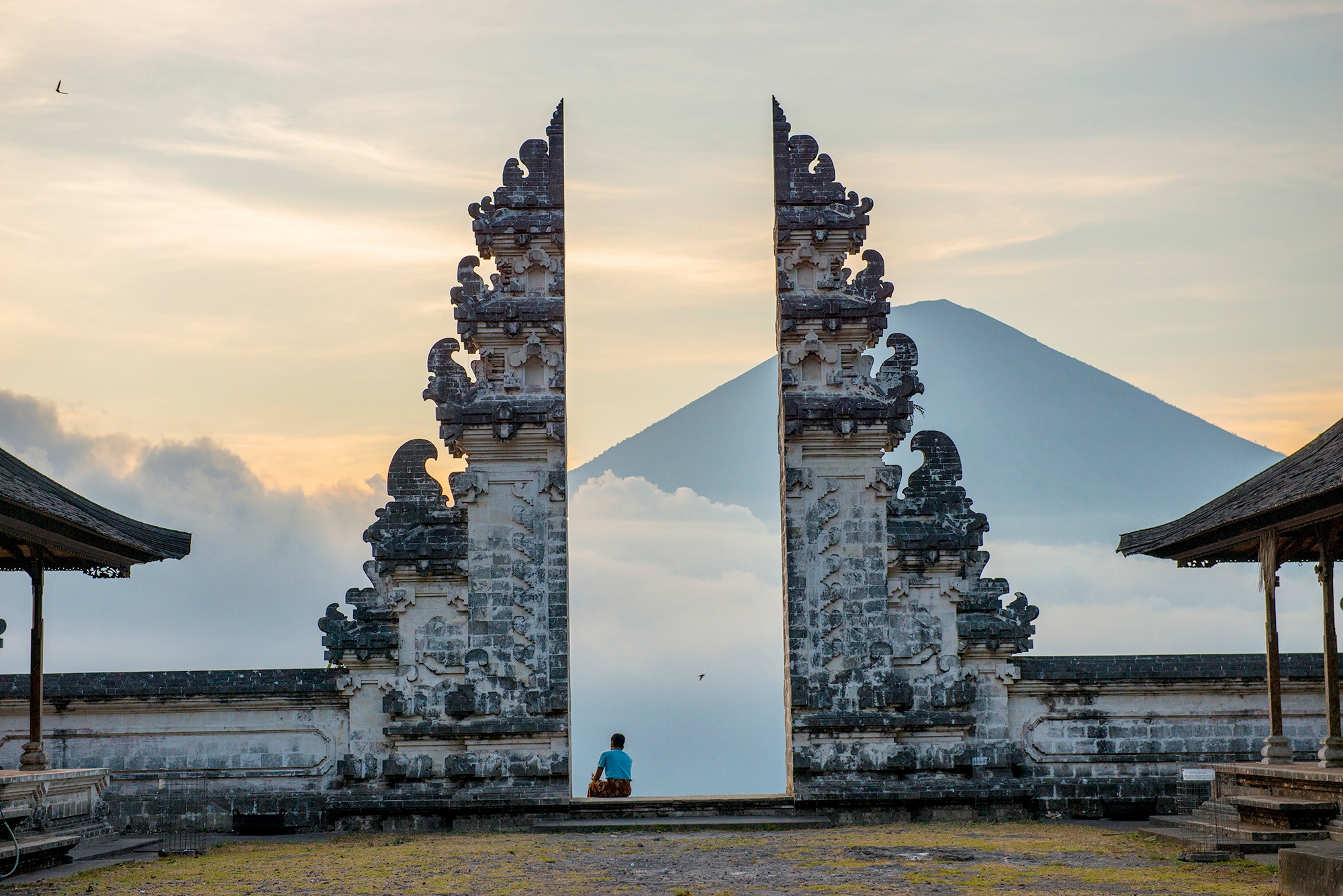 Java's dramatic landscape is like nothing else. Ancient man-made wonders like Borobudur temple sit against a backdrop of smoking volcanoes jutting out of lush green plains. Here you can explore the heartland of a deep culture stretching back millennia on what is one of the world's most scenic islands.
Holiday idea: essential Java with paradise island beach
BALI
Bali is a magical island with a colourful and spiritual Hindu culture. From the ridges and villages of the rice fields to the shores of its exotic beaches you'll find incredible hotels, friendly people and delicious food. The remote, mountainous north offers views of the entire northern coast and Mount Agung stands majestic in the east, influencing the climate and dominating the landscape.
Holiday idea: hidden gems of Java and Bali
The white sand beaches of Lombok present either an alternative or addition to a visit to Bali; the laid-back island offers some idyllic, out-of-the-way resorts. Treks to the summit of Mount Rinjani present a rewarding experience for adventurers and if you love the idea of rustic beach huts and snorkelling right off the beach, then the tiny islands of the Gili Archipelago may be perfect for you.
Holiday idea: essential Bali and Lombok
Twice the size of Bali but with only a sixth of the population, Sumba is a beautiful island with untouched beaches and fantastic surf. Many inhabitants follow a traditional way of life, following ancient rituals and travelling on horse- back. This is the ultimate get-away-from-the-crowd beach destination and it's easily reached from Bali.
Holiday idea: original adventures in Java & Sumba
Indonesia has many record claims and the Komodo and Rinca islands in Komodo National Park are home to the world's largest lizard! The two islands have no notable hotels but you can reach them from Flores on a day or overnight cruise. Chartering a crewed boat is the best way to experience the turquoise waters of the beautiful marine park and the exceptional island wildlife.
Holiday idea: exploring Komodo and Flores
WHICH INDONESIA HOLIDAY SUITS YOU?
JAVA IN-DEPTH WITH BALI HIGHLIGHTS
The ancient temple of Borobodur marks the start of this privately guided holiday. You'll explore Yogyakarta, the cultural heartland of Java, then follow the dramatic volcanic scenery east across Java by train. This will bring you to Malang with its cool temperatures, colonial architecture and temples. From here you could opt to climb Mount Bromo to watch the sun rise over the dramatic volcanic peak.
Take time to marvel at the scenery and enjoy the coffee and rainforests of the Ijen plateau, then it's a short hop across to the idyllic West Bali National Park near Pemuteran. After a few days snorkelling and relaxing around beautiful Menjangan you'll travel down to Ubud for your final stop soaking up the temples and steep river valleys of Bali's cultural centre.
Holiday idea: Java and Bali explorer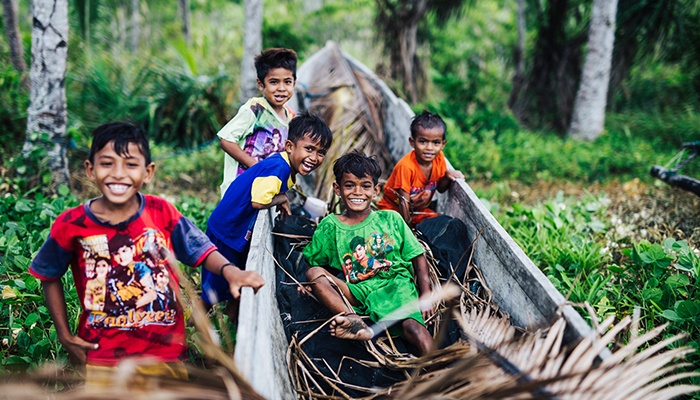 VISIT A REMOTE ISLAND PARADISE
End your holiday on a beautiful remote island. We think you'll find three resorts particularly special: Nihiwatu on Sumba, Kura Kura in the Karimunjawa Islands and Amanwana on Moyo Island. These are intimate, sustainable, barefoot-luxury gems that you can easily access from Java or Bali.
VISIT NORTH BALI
The relatively unexplored north offers superb snorkelling, excellent dolphin watching and even coffee plantations in the mountains. This is a beautiful part of Bali that few tourists venture to. Our expert consultants can help you find the best way to incorporate the north neatly into your tour.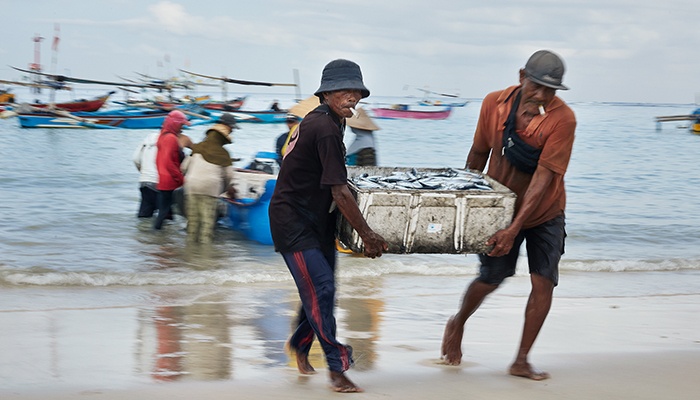 OVERNIGHT SAILING EXPEDITIONS
The many islands and Indonesia's excellent marine scenery offer perfect conditions for crewed sailing cruises. A sail around the Komodo Islands can tie in with a trip to Bali or you can take a short flight to exotic West Papua, the starting point for sailing-boat tours around the Raja Ampat islands.
Experience idea: Sea Trek boat trips
FILL IN THE FORM BELLOW TO DOWNLOAD YOUR OWN INDONESIA Travel GUIDE
If there is a defining feature of Indonesian hotels it is their uniqueness: you can find great style and service whilst completely avoiding chain-style hotels. Of course, having some of the most stunning scenery in the world makes for some glorious hotel locations. From countryside retreats against steep paddy fields to beachfront hideaways at the feet of volcanoes, each island has character accommodation to suit all budgets.
BELMOND JIMBARAN PURI BALI
Here you'll find Balinese beachside villas on the pristine shores of Jimbaran Bay, offering fantastic views and direct access to Jimbaran's famous seafood barbecues. This is a great choice for laid-back luxury in a beautiful setting with plenty to do nearby.
SURYA SHANTI
This beautiful hideaway is made up of 10 cosy villas nestled into a valley surrounded by paddy fields in rural Bali. The family run resort has an authentic Balinese atmosphere, an infinity pool and a range of unique activities and excursions.
KOMANEKA BISMA
Enjoy both the culture of Ubud and the tranquillity of the jungle at this magical, deluxe resort. Chic interiors meet traditional Balinese architecture with sweeping views of the beautiful infinity pool set against the steep Campuhan River Valley and sloping rice fields.
PLATARAN BOROBODUR
Stay in traditional cabanas in the paddy fields or modern colonial style villas with private pools. The resort's wonderful location ensures you have a terrific locale to explore and views across the jungle to Borobudur Temple and the surrounding volcanoes.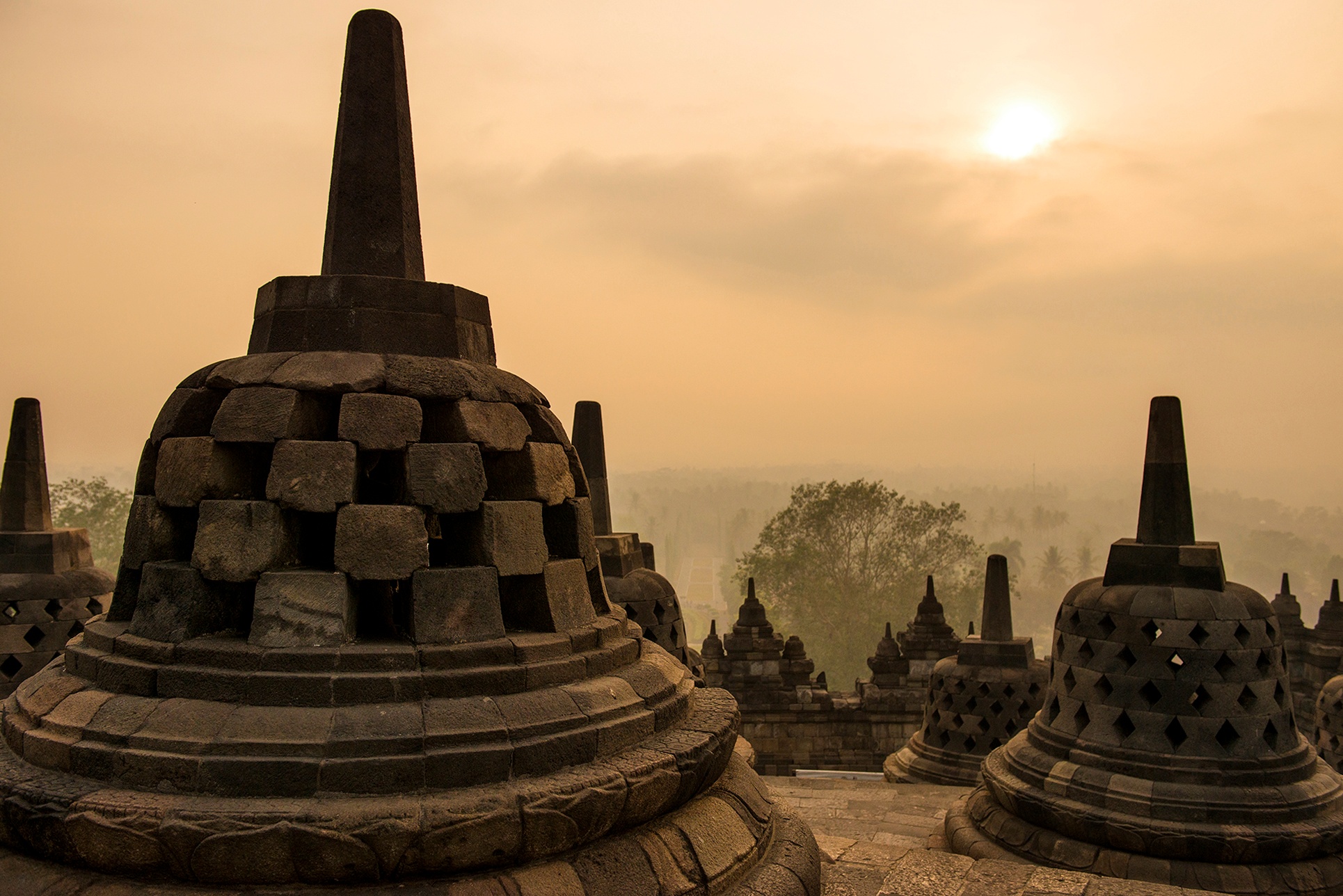 MESASTILA
This working coffee plantation in the lush highlands of Central Java is a peaceful retreat with panoramic views of the surrounding volcanic peaks. The emphasis is on wellness with a spa, yoga, healthy food and mountain trekking.