---
| | | |
| --- | --- | --- |
| IN THE PRESS | | |
---
As acknowledged specialists for the region we cover, we are often approached by journalists to organise press trips. We like to think we have a bit of a reputation for hunting down new and interesting experiences, hotels and ideas and that this is reflected in the press we have received.
---
The Financial Times, March 2017
Graeme Green, Online Editor for Wanderlust and award-winning journalist, undertook a mighty feat with us in Bali. He summitted Bali's three toughest peaks - amounting to a total height equal to five-and-a-half times Ben Nevis - in less than 24 hours.
Did he make it?
''"There are spirits at the top. Good spirits" (said guide Wayan). "They give you luck and blessings." We'll be needing them.'
---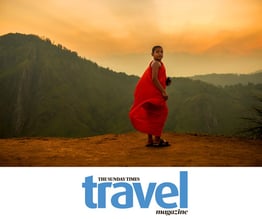 Sunday Times Travel Magazine, March 2017
Liz Edwards, Associate Editor of the Sunday Times Travel Magazine journeyed en famille across Sri Lanka. She wanted adventure, her husband wanted calm and easy.
Could the country create harmony between the pair?
'We cool off among holiday-mood locals and prowling macaques by a 90m-tall waterfall, picnicking on spicy fish buns as boys slide into the rock pools.'
---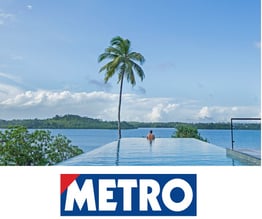 The Metro, October 2016
Lisa Scott, travel writer for The Metro, travelled to the south of Sri Lanka to experience the lakeside paradise of Tri boutique hotel, spot leopards in Yala National Park and relax in the Owl and the Pussycat resort. We provided our signature tours and a purification ceremony by Rathnasiri, a medicine man on request. Relaxing, restorative and spiritually uplifting, she enjoyed this wonderful island's natural riches.
'Monkeys play under ocean skies.'
---

Sainsbury's Magazine, October 2016
The many flavours of Sri Lanka
Rachel Mc Cormack, renowned travel writer travelled with us to Sri Lanka to discover the top foodie delights.
Escaping to a luxurious beachside game reserve after the hustle and bustle of Colombo she experience the dynamic mix of smells, tastes, sights and sounds that make the island so distinctive.
'Sean (Rachel's chauffeur guide), was incredulous that tuk-tuks haven't taken off in the UK.'
---
Daily Mail, June 2016
Open for Business at last: With the civil war over, the north of Sri Lanka is now a wonderful new frontier for holidays.
James Delingpole, a political writer, columnist and novelist travelled to Sri Lanka with his family with Experience Travel Group. The holiday featured in the Daily Mail's travel section and covered his time in the northern regions of Jaffna and Trincomalee.
'The male teenager has admitted that this was the best holiday of his life.'
---
Wanderlust Magazine, March 2016
Alternative funeral rituals in South Sulawesi
Travel journalist and photographer, Mark Stratton, composed one of the main feature for April 2016's Wanderlust Magazine, The Final Journey.
Exploring the funeral rituals of the Toraja people of Sulawesi, he learned about the local concept of life and death – which is completely different to that in the West, where one is not considered past on until rituals have been conducted. Experience Travel Group made all his ground arrangements for the visit.
---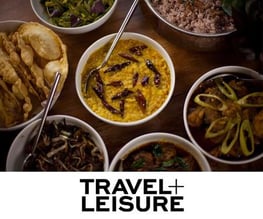 Travel and Leisure Magazine, March 2016
Acclaimed Indian writer, Samanth Subramanian returned to Sri Lanka, where he had spent several years whilst researching a book called The Divided Island, travelling ETG. The result was a beautiful article published in Travel + Leisure Magazine.
Worth noting the gorgeous photography from Frederic Lagrange. He found much had changed in his journey through the north and east of Sri Lanka.
---