In brief:
In simple terms, a tailor-made holiday is a trip built out of various elements: experiences, hotels and transport, entirely personalised to you. It's an ideal way to book a holiday for travellers who want to get under the surface of a country, with top-notch support, without the hassle of managing all the finer details.
HOW DOES IT WORK?

A tailor-made tour lets you decide on all the components of your trip with insights and advice from travel experts. Things like holiday dates, pace of trip, style of accommodation and types of activities included will be carefully considered to give you the perfect itinerary for your particular budget. A good tailor-made holiday company will also offer you experiences with a difference; exclusive ways of immersing yourself in a country, making the best of their in-country knowledge and contacts so you really get to the heart of a destination.
WHAT ARE THE COSTS?
A final quote for the trip will be inclusive of: accommodation, guides, transport and experiences, so that there are no hidden costs. International flights can be included, although some prefer to book their own to make use of flight miles etc. and room boards are flexible – we know where including a meal is important, be it at a local restaurant, on a food tour or at a remote hotel in a stunning location.
AM I PROTECTED?
A good tailor-made holiday company will also protect your trip with ABTA/ATOL bonding so it's protected under UK law and 100% financially guaranteed. They should also detail the support provided both in the UK and in-country for any questions you may have.
ALL-IN-ALL WHAT'S THE BENEFIT?
Ultimately, a tailor-made holiday is a brilliant way to experience a destination and get the most out of your time away. It's personal, it's unique, it's authentic and it's comfortable, leaving you with amazing moments to remember for years to come.
If you wanted to know a little bit more about how to organise a tailor-made holiday, do read our trip planner guide ».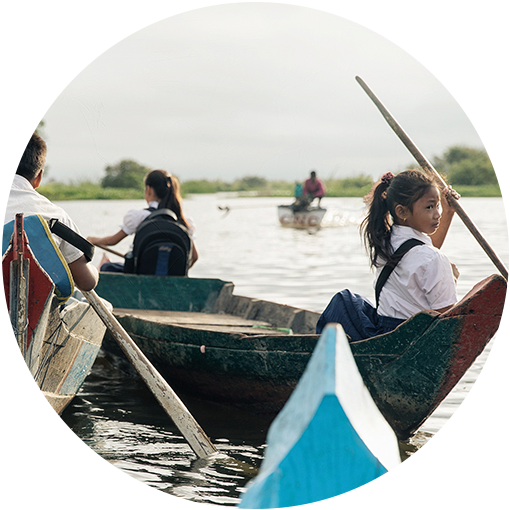 What will your ETG holiday feel like

You'll get an entirely bespoke holiday that enables you to get under a country's skin, see the highlights in a unique way and have experiences you didn't think possible. This is because we really listen to what you want in a holiday and are there to help every step of the way. No two travellers are the same, so no two ETG holidays are the same.