Wild, colourful and impossible to generalise, India is a country that continues to surprise even the most seasoned explorer. Planning a holiday to a country so vast can seem overwhelming - but that's where we come in.
This is your in-depth India travel guide. We'll cover some of the key states for tourism, such Kerala, Rajasthan, Madhya Pradesh, West Bengal and Uttarakhand, as well as some more off-beat options too. With this page we hope to give you a sense of whether travel to India could be right for you. It's the perfect destination to ignite your curiosity – there's a whole subcontinent for you to explore.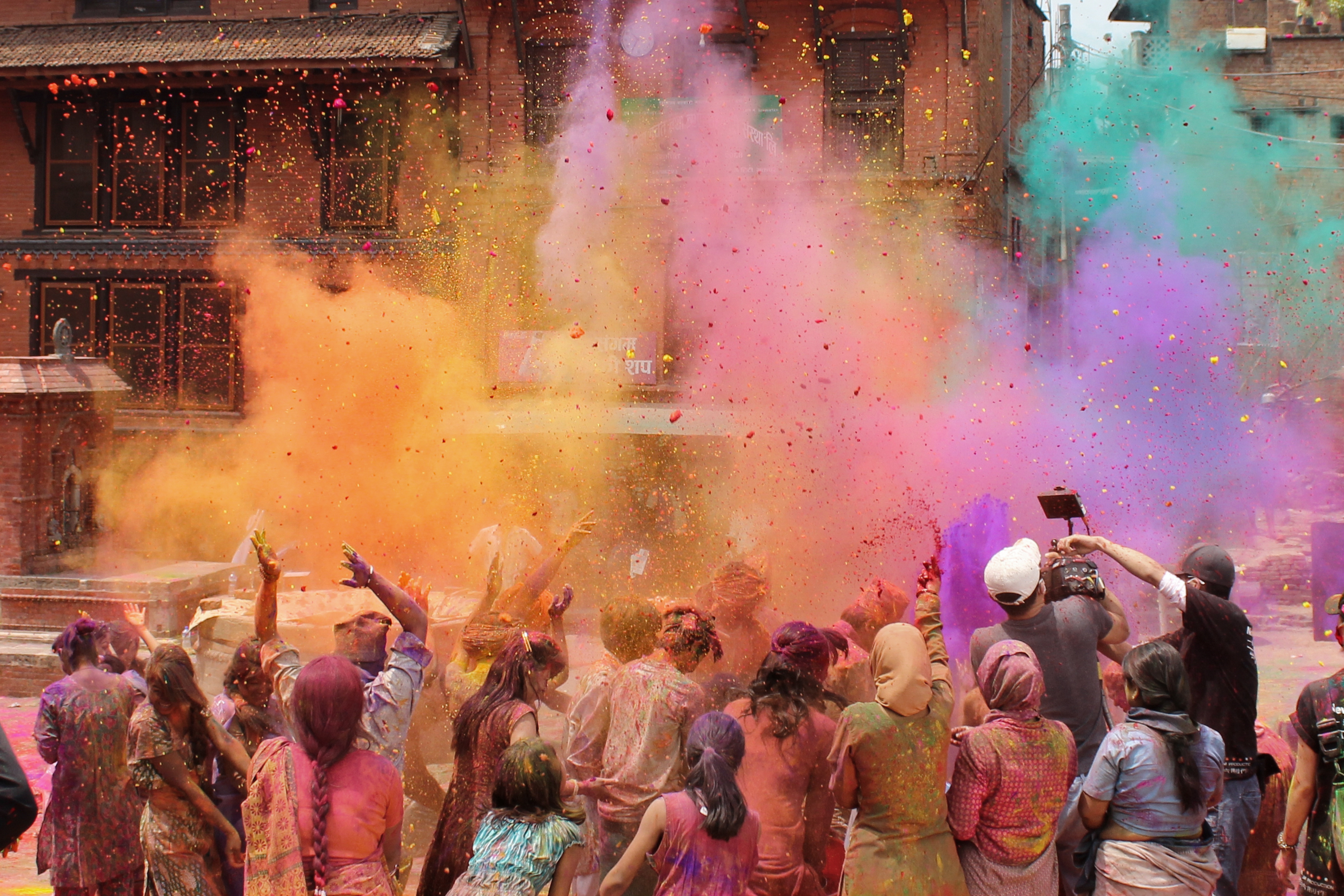 We believe we can change your perceptions; a holiday in India doesn't have to be hard work! It's a fantastic, relaxing, lovely, frustrating and beautiful country, all at once. Many of the small hotels are incredibly good and, indeed, unique in the world in many ways and our signature experiences allow you to see a timeless India in an easy way.
India has such a rich history and culture, we feel sure it will beguile you as much as it did us. The key is that your holiday is planned properly. That's where we come in. If you think you'd like to explore a little further, don't hesitate to give us a call and we can talk through the options together.

RAJASTHAN
Prepare yourself for mighty cities, ancient ruins, luxurious palace hotels and chic converted boutique accommodation. Although Jaipur, Jodhpur and Udaipur are frequented for good reason, there is also much to be seen away from the more well known cities. Take time to visit places in Rajasthan such as Bundi, Chhatra Sagar, Ramathra Fort, Shahpura and Bhainsrorgarh, which are off the beaten track and will give you a glimpse of India's romantic side.
Holiday idea: Off the beaten track in Rajasthan
MADHYA PRADESH
Madhya Pradesh is India's heartland. Rudyard Kipling made the region's forests world famous, Pench, Kanha and Bandhavgarh being among the better known. They protect tiger, gaur, leopard, monkey, wild dog, deer and plenty of reptiles and birds. Satpura is less frequented but equally beautiful and offers a variety of wildlife and experiences that give a balanced glimpse into this central state.
Holiday idea: A journey through Madhya Pradesh
DELHI
Delhi is an enormous, sprawling city, home to around 25 million residents. Medieval barricades stand proudly beside massive shopping malls, and colonial-era residential districts are home to mausoleums and bustling night bazaars. Old Delhi is crowded and chaotic, but endlessly awe-inspiring all the same, while New Delhi has vast areas of green, calm areas that are a world away from the given depiction of the city.
UTTAR PRADESH
Uttar Pradesh might not be top of most visitors' lists, but what it lacks in conventional tourist draw it makes up for with its sheer depth of experiences. It doesn't just have the majestic Taj Mahal, after all! Discover the delights of Lucknow, Varanasi and Dudhwa National Park for an experiential treat.
UTTARAKHAND
Uttarakhand, in the north of India, is not a typical stop on the tourist trail. Until recently the state was mostly known for its spiritual destinations, Rishikesh and Haridwar. Things are beginning to change for the region as tourists recognise Uttarakhand as a prime destination for Himalayan mountain adventures, encounters with wildlife, white water rafting and a glimpse into Indian village life.
Holiday idea: Uttarakhand Himalayan Adventure
WEST BENGAL
The many faces of West Bengal are quite distinct: contrasting climates, religions, cultures and traditions make this region truly fascinating to explore. In the south, steamy Kolkata has contemporary delights and artistic pursuits to show off, while Darjeeling offers majestic views in the north of the state.
Wildlife enthusiasts can get their fix in Sundarbans National Park, though you'd be unlikely to spot the elusive Bengal tiger. More than anything, the scenery and religious heritage here is second to none. West Bengal is not as frequently visited as other parts of India, but the world is catching on.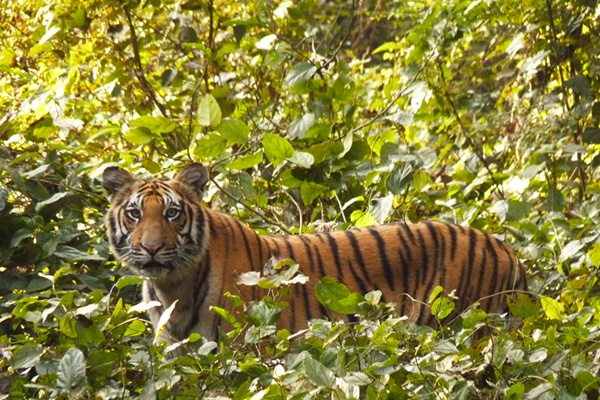 KERALA
Green, verdant, and blessed with waterways and palm-fringed beaches, Kerala in the southwest of the country is not quite what you might expect from India. With a rich cultural heritage, plenty of international influence and a relaxed way of life that defies 21st century influence, Kerala is both striking and fascinating. The south and central parts have the well known highlights, but discover the north and you're in for a quieter and arguably more authentically Keralan experience.
Discover how our CEO, Sam Clark, planned his family holiday to the South of Kerala and what he would recommend for your own family adventure here.
For a curious reader: The best way to experience the Keralan Backwaters
MUMBAI
Mumbai is India's largest and most cosmopolitan city. It's eclectic, thriving, fast-paced, and very exciting. People-watching is a treat: you'll see fishermen and Bollywood stars, millionaires and slumlords. The Maharashtrian cuisine is full of flavour and there are architectural gems all over, particularly in the south of the island city. The variety of transport options is fascinating, whilst a glimpse into the new, modern Mumbai is a must. Mumbai is full of treasures and highlights: you might just have to pace yourself.
Experience idea: The flavours of Mumbai
KARNATAKA
Raging rivers, verdant jungles, coastal stretches, lively cities and ancient ruins: Karnataka is picking up the pace on its way to become one of India's most vibrant destinations. Bordered by Goa to the north, Kerala to the south, and the Arabian Sea on its western side, its capital city, Bangalore, is large and cosmopolitan, an ever-expanding IT hub dotted with parks, tranquil lakes, temples and monuments. But from Hampi and its boulders to the coffee plantations of Coorg and palaces of Mysore, the rural areas have plenty to tempt you away from the capital.
Holiday idea: South India: Palaces, plantations, boulders & beach
TAMIL NADU
Steeped in classical Indian culture, performance, language and history, Tamil Nadu is most frequently visited for its hundreds of distinctive temples that will take your breath away. With beach towns, hill stations and peaceful spiritual destinations within its borders, Tamil Nadu is an inviting and welcoming destination for visitors from all corners of the world.
Holiday idea: In depth Tamil Nadu

WHAT KIND OF OF INDIA HOLIDAY SUITS YOU?
FIRST TIME VISITOR?
Are you a first-time visitor looking to see the 'real' India: the rural subcontinent, magnificent forts, gorgeous palaces and the wonder of the Taj Mahal? But perhaps not wanting too much of the hassle and noise for which India is, ahem… well known?
You might consider something along the lines of our Journey through Madhya Pradesh itinerary. It takes in Delhi on arrival and then the Taj Mahal at Agra, of course, before veering off the usual tourist trail into Madhya Pradesh to see such sites as the imposing fort at Gwalior, the famous erotic carvings on the temples at Khajuraho and the forested temples on the river at Orchha. Bhopal too, unjustly infamous for more unfortunate reasons, is a wonderful place to explore, with ancient sites and a more recent French colonial influence.
A GENTLE RELAXING HOLIDAY WITH A BIT OF CULTURE, EXPLORATION AND DISCOVERY
Kerala has to be where it's at if you want to explore the ancient melting pot cultures of India, see the sites, hear the sounds and meet some real characters whilst still enjoying a peaceful and relaxing holiday.
Traditionally the southern part of Kerala and the 'backwaters' have been the magnet drawing visitors to the state, but we think concerns about overcrowding of a precious resource means that it is worth considering the north, where you can still cruise inland on a converted rice barge, but also find beautiful deserted beaches.
For a curious reader: Keralan backwaters: North vs. South
It's all about small family run hotels where you can really get a sense of place, and taking the time to explore places like Tellicherry and Neeleshwar, poking around the markets, tasting the distinctive food and meeting the famously friendly and hospitable Keralans. If we make it sound idyllic, that's entirely deliberate: it is!
LOOKING TO STRETCH THOSE LEGS?
If you're looking for full-on mountaineering then we'd advise talking to a climbing company: it's vitally important to go with a specialist. However, with huge swathes of the Himalayas and its foothills, plus other hill and mountain ranges throughout this massive country, there are plenty of trekking options that can be combined with relaxation, exploration and discovery. A great example is Uttarakhand, a real adventure destination with incredible scenery, wonderful wildlife in places such as Jim Corbett National Park and soft, or even serious, trekking and rafting options in the fresh air of the Himalayan foothils.
Experience idea: Trekking and camping at Satpura National Park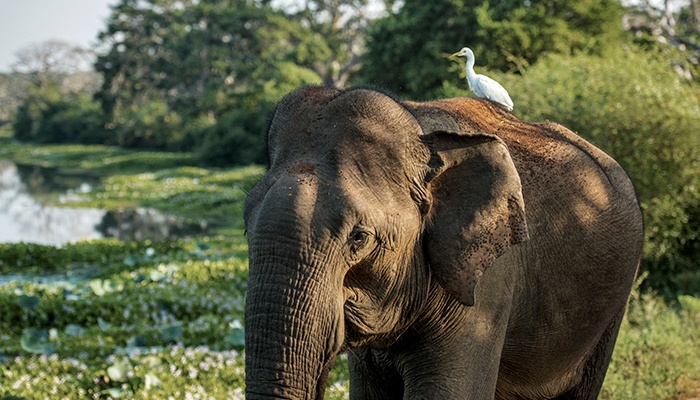 A ONE OFF, ONE OF A KIND WILDLIFE EXPERIENCE
For second-time visitors to India, or real wildlife buffs, we suggest thinking about a route that has only very recently become possible. Some fantastic new lodges and hotels have opened near some of the lesser visited but equally magnificent wildlife parks and remote locations in Madhya Pradesh and Rajasthan, where the wildlife viewing feels more like it used to before the parks were 'discovered' (but with far superior accommodation). You'll feel fairly privileged to support the wildlife at Satpura, which has only 3 lodges, 12 jeeps, walking and boat safaris, and overnight camping.
Visitors to Pench can stay at Jamtara to the north, the only lodge in the region, which has exclusive safaris and 'star beds' for sleeping out under the stars. Then, Jawai in Rajasthan is not a national park as such, but a wonderfully remote area that's brilliant for leopard sightings, with several new accommodation options.
Experience idea: Jawai leopard safari drive
EXPERIENCING THE RAJ THE MUGHALS AND INDIAN SUMMERS
Want to wallow in guilt and/or nostalgia for our lost colonial past? Perhaps you believe that nothing is quite black or white? With the recent resurgence of interest in Britain's colonial past, it's certainly an interesting angle from which to explore India.
Over the years we've organised several trips for clients exploring their own family history in West Bengal – both Darjeeling and the starting point for the British journey in India, Kolkata. You might also want to explore the heart of the Raj, Delhi, and the site of Britain's most infamous action during the Indian Mutiny at Lucknow, or perhaps even the hill capital of Shimla, setting for the recent TV extravaganza, Indian Summers.
HOTELS IN INDIA
The term 'heritage hotel' refers to the numerous restored palaces, forts, havelis and hunting lodges, particularly in Rajasthan and Madhya Pradesh, which have been converted into hotels. Many of these fabulous and evocative buildings are still managed by the former princely families, who treat visitors as guests. To stay in a heritage hotel is always a treat, but it is worth bearing in mind that due to their age, some of these buildings may have quirky architecture and service may be unconventional on occasion, although it is almost always friendly and very personal.
In the very tiny heritage hotels, meals will normally be taken with the family, with conversation in English, which can be a wonderful and enriching experience for some, but for others an intrusion. Overall, we feel that the heritage hotels have a unique charm and romantic atmosphere that more than outweighs any negatives.
It's not just about heritage hotels though. India has some of the world's top hotels: from luxurious Resorts, to jungle lodges and gorgeous city centre boutiques, India's hotel scene is really something. New hotels open almost weekly and it is vital to get the mix right and use the type of places that suit you. There is a great range of personally reviewed hotels on our website, and our consultants will be very happy to guide you in the right direction for what will work for your style and budget.
Whilst we generally prefer to suggest heritage hotels, lodges and smaller boutique-style hotels that create a genuine 'sense of place' and help further an understanding of the area, in some situations it's worth looking at larger hotels and the major chains. At times, particularly if the sightseeing is likely to be busy, it is good to have a reliable place to return to and, for us, in India it is very much a case of horses for courses! We suggest mixing it up.
For a curious reader: The Great Indian Homestay Conondrum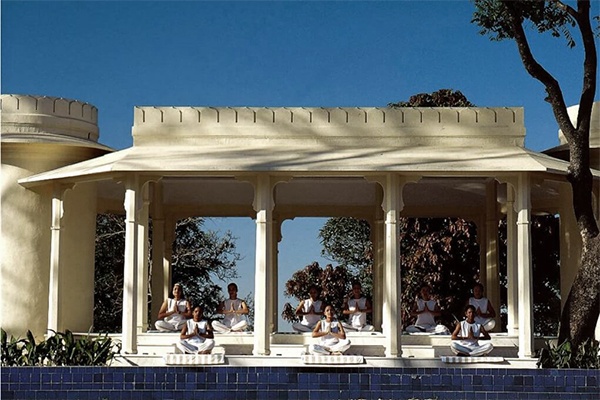 Central to the many diverse regional dishes of India is the use of spices. Cuisines are as varied as the south's ancient vegetarian, seafood and hot chilli meals, the heavy, meaty traditions of the Mughals and the Punjabi tandoor, the Bengali fish curries and Euro– Indian fusion of the former colonies. Rice accompanies every meal in the south whereas in the north, bread or roti in all its many forms (chapatti, poori, paratha, naan) is the mainstay.
All India relishes dahl (lentils) and its preparation ranges from the thin sambar of the south to the thick moong dahls of the north. In most regions beef is not served for religious reasons and although Indian food is primarily vegetarian, chicken, lamb and goat (known as mutton) are the most common meats. The huge variety of vegetables is either cooked dry or in a sauce, and yoghurt served with meals tempers the spices and aids digestion. The coastal states of Kerala, Goa and Orissa are famous for their fiery fish dishes.
Experience idea: Evening culinary walk in Lucknow
Most internationally well-known spirits and imported wines are available in the deluxe hotels. Wine and spirit prices in hotels can attract duty mark-ups and local taxes of up to 400% so you are advised to check the price before ordering.
The Indian wines Sula and Grover (red and white) are very drinkable. Locally manufactured beer, gin, vodka and dark rum are often drunk by visitors. In some remote areas tonic and soda are difficult to obtain. The government has declared three holidays as dry days when the hotels are not permitted to serve alcohol: 26 Jan, 15 Aug and 2 Oct.
Some of the very small hotels or homestays do not have licenses to sell alcohol so you may like to bring your own. If you are travelling to the south it is worth noting that there are restrictions in some states, notably Kerala. Here, alcohol licensing permits the sale of beer and wine but not spirits. Gujarat and areas in Uttar Pradesh are dry, although alcohol is available in various disguised containers.
WHEN TO GO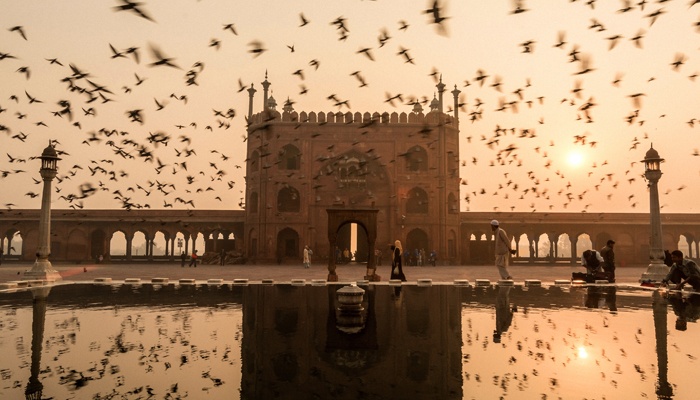 OCTOBER – MARCH
Traditionally regarded as 'season' in India, this is the ideal time to visit Rajasthan, Madhya Pradesh, Kerala and the rest of India's traditional tourist sites south of the Himalayas. The weather is generally dry and warm, although there are some regional differences due to the sheer size of the country. Talk to a travel expert for a full explanation.
APRIL – JUNE
Whilst Kerala is still good in April, it's starting to get extremely hot and humid in Rajasthan and Madhya Pradesh. Uttarakhand comes into its own in April, making it a fantastic Easter holiday location for families. And warmer temperatures in the mountains make it the ideal time to explore West Bengal in bloom.
JUNE – JULY
These months are probably best avoided as it is off season and a combination of hot, humid and wet throughout most of India, although if you like avoiding other tourists completely then this could be the time to go! It is worth mentioning that the Valley of Flowers blooms in July in Uttarakhand.
AUGUST – SEPTEMBER
Connoisseurs of Rajasthan know that it is at its most lovely immediately after the rains, making mid to late August and September an excellent time to visit. The trekking season starts in Uttarakhand and other Himalayan regions in mid September and runs until October.
For the first-time visitor, the bustling crowds, the colour, the noise, the sheer and hectic vibrancy of an Indian city can be somewhat daunting. At ETG we strongly believe that you shouldn't let that put you off exploring this wonderful country. We approached the design of our holidays and itineraries within India with your enjoyment and comfort front of mind. Time spent in more rural areas is usually the antidote, and the ability and skill of the fantastic guides we use in explaining and putting into context Indian life can make all the difference. The key to enjoying India is to try not to fit too much in, allow time for spontaneous moments, relaxation and to simply absorb the sights, smells and colours. We always endeavour to plan itineraries that take this into consideration. As in most countries, a smile can often diffuse a frustrating situation more effectively than a confrontation, and a flexible attitude in the face of the unexpected helps a holiday run smoothly.
We understand that our guests want to see the main sites — there is a reason that they are famous after all. However, there is a balance to be struck between that and spending time further afield. Some of the lesser known sites are just as striking and they are fascinating places that feel timeless and peaceful. We'll give you advice and together we can find the balance that suits you. Sometimes a busy day needs to be offset by a lovely hotel to return to in the evening — and there are plenty of them. It remains true that poverty is an inescapable fact of life in India. Not wishing to ignore that aspect of life, we encourage travellers to engage positively, by taking tours such as the one we have in Delhi that's run by former street kids. If you wish to contribute directly, we can advise on organised channels through which to do so, and we support several excellent charities that we can recommend.
WOULD YOU LIKE TO KEEP A COPY OF THIS GUIDE? FILL IN THE FORM BELOW - WE'D BE HAPPY TO SEND IT TO YOU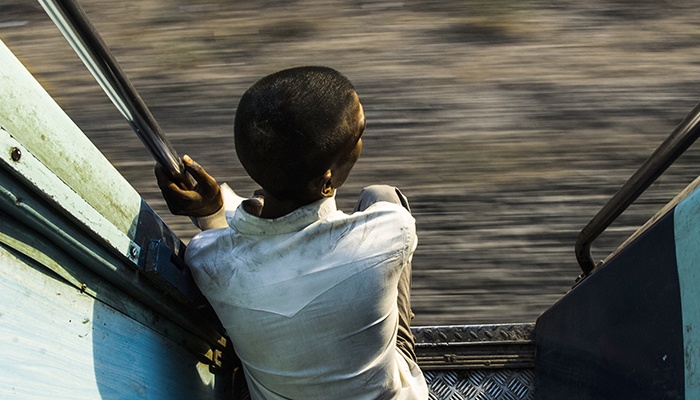 WILL I BE ABLE TO DRINK THE WATER?
We would advise against drinking unfiltered tap water. Most untreated tap water is not fit for consumption and can increase your chances of the dreaded 'Delhi Belly'. There are effective filtration systems you can buy, such as the Water-to-Go bottles which filter 99.9% of all microbiological contaminants. Otherwise, we suggest sticking to tap water. On an ETG holiday, this will always be provided as part of your trip.
TRANSPORT IN THE CITY ISN'T IT A HASSLE?
At Experience Travel Group, with most of our trips you'll have a driver who will be with you while you 'tour', and he will be available day and night. He'll take you from place to place and even wait around by the car while you have dinner. This may seem strange at first, but it's a way of life. Taxis are available in major cities and come in a range of sizes and forms. Depending on the size of the city there will probably be a meter system in place, but it will be at the discretion of the driver as to whether he turns it on! The best way is to barter and set a fee before making your journey.
ISN'T INDIA JUST TOO POOR FOR VISITORS TO ENJOY THEIR HOLIDAY?
One of the things that most people come to realise after a first visit to India is that, while there is extreme poverty, it's not everywhere or as widespread as is commonly believed. Poverty exists in isolated pockets on a large scale but, like any country in the world, where people less fortunate see opportunity they flock to the cities and live together in the best way they can. Slums are present, of course, but you see them very occasionally and the organised nature of them is often surprising and inspiring to foreign visitors.
Rural villagers may not have money for the consumer items that we are accustomed to in the western world (and in Indian cities), but this doesn't mean that they are poor: they have a huge amount of pride in their surroundings and their houses are spotless. Some of the most hospitable people you will meet will be in these villages and they'll be delighted to share the way of life of which they are often so proud.
BOUTIQUE EXPERIENCE-BASED HOLIDAYS MADE FOR YOU
Experience Travel Group offer boutique travel for modern explorers. With ETG, you get an entirely bespoke holiday that enables you to get under a country's skin, see the highlights in a unique way and have experiences you didn't think possible. Our guides and signature local experiences will bring the region to life and our expert consultants will ensure you find the very best hotels so that you can relax and enjoy that much-needed break.
Ultimately, we really listen to what you want in a holiday and we are there to help every step of the way. No two travellers are the same, so no two ETG holidays are the same.
Curious to find out more? Give us a call for a complimentary consultation with a Vietnam specialist. We're always happy to talk travel.